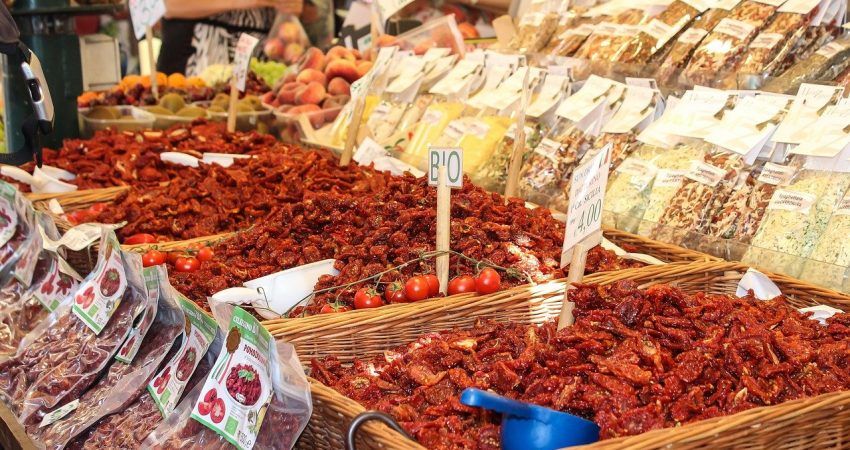 How to dry tomatoes Drying tomatoes in the oven, in the sun, etc.
How to dry tomatoes?
Dried tomatoes, brought to Poland from Italy, where they have been an important component of what is considered to be the world's healthiest Mediterranean diet for years. Excellent as an addition to salads, soups or sauces, dried tomatoes, despite being processed, retain all their nutritional values. You can find pre-packaged dried tomatoes in stores. However, these are very expensive if prepared according to the recipe. Cheaper, unfortunately they are often the result of an accelerated drying process, which affects their quality and health properties. So it is worth to try drying tomatoes on your own in the sun or oven. Then we have a guarantee that the product prepared this way is natural, healthy and free from enhancers. How to dry tomatoes properly?
Home methods for drying tomatoes
Home-made drying of tomatoes It is simple and does not require much work. This can be done in two ways.
Drying tomatoes using the original Italian recipe
In this case the sun does the work for us. Our task is to prepare the product for drying, that is, cut the tomatoes in halves, remove the green stigma and seeds from the chamber. After washing, arrange the tomatoes on paper. Sprinkle with coarse sea salt, and expose to the sun. The whole process takes about 4 days, depending on the sunshine.
Oven drying
How to oven dry tomatoes? We prepare tomatoes as in the previous case, then we put them on a baking tray in the oven with thermo-circulation preheated to about 70-80 degrees. With the door ajar the drying process takes 6 hours. From 10 kilograms of tomatoes we get a kilogram of product, which we put into jars and pour with oil or rapeseed oil. For a more intense flavor before pouring we can add spices as desired. Oregano, pepper and garlic are a great addition.