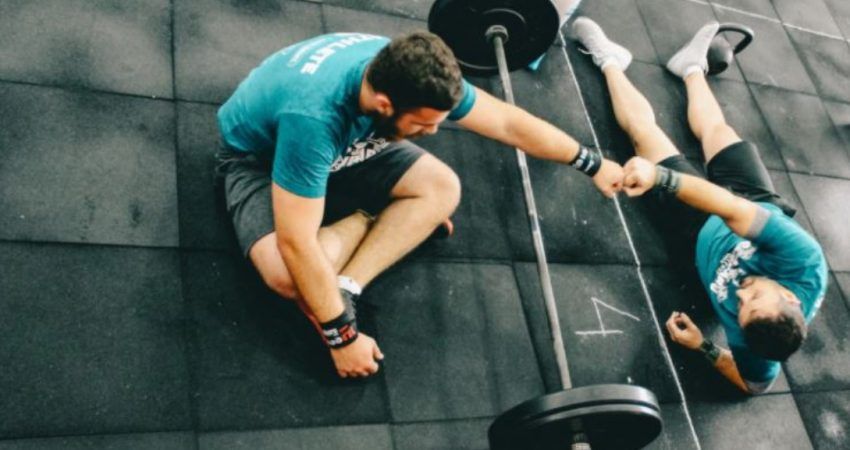 When to decide to exercise with a personal trainer Fit recipes and places.
When to choose to exercise with a personal trainer?
Trainings with a professional personal trainer are becoming more and more popular. Thanks to such cooperation we quickly achieve our goal and exercises don't get boring. There is also additional motivation to get off the couch and start changing your attitude. When is it best to decide on exercises with a personal trainer??
Lack of motivation and a specific goal
Some people want to change something in their life and they take the gym by storm. Unfortunately, it quickly turns out that instead of the desired results, there is pain, soreness and frustration. Motivation wanes, and after a few unsuccessful group workouts, people return home and quit for good.
Such people are often completely lost – they are not able to set a specific, realistic goal, which they would like to achieve in a given time. They do not know what exercises will help them achieve the plan, so they usually choose and perform them blindly, without any plan. Personal training can be the answer to all these pains and problems.
When establishing cooperation with a particular trainer we set specific goals and a whole plan of action. At the beginning, a specific interview is conducted, so it is possible to adjust the set of exercises to the individual needs and abilities of the client. The set goals are realistic and measurable in time, so it is easy to monitor the effects.
Keep in mind that not every city has a box available classes with a personal trainer at the gym. Krakow, Warsaw, Poznan or other large cities do not have a problem with this, but people living in the suburbs may have to commute. Paradoxically, it is often an additional motivation for them, because it is much harder to cancel an appointment than to resign from a regular trip to the gym.
Safety and lack of injuries
Absolute indication to personal training are various types of past injuries and tendencies to injuries. People who want to take care of their safety should also go to a personal trainer. When training in a group, or exercising alone at the gym, without any supervision, it is easy to make mistakes that can result in painful health problems.
Training alone with a personal trainer he/she focuses all attention on us, thanks to which we are sure that our every move is controlled, and all exercises are performed correctly. Both the intensity and speed of exercises are individually matched, which translates into our comfort and high effectiveness of work with an instructor, and every single training brings us closer to our goal.