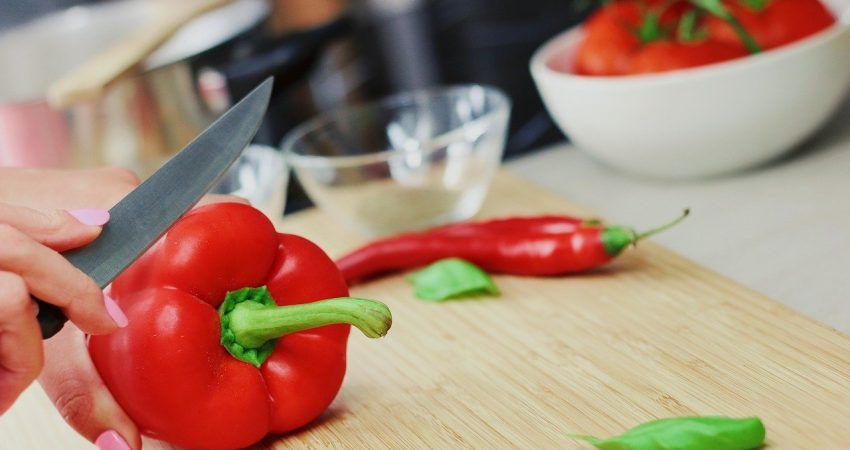 How to skin peppers Techniques and ways to peel peppers
How to peel a melon?
Peppers are a very healthy vegetable that is worth introducing to your menu on a permanent basis. It contains a lot of vitamins C and E, B vitamins (B1, B2, B6) as well as potassium, phosphorus, iron and magnesium. Because of its richness of colors (yellow, red, green, white) it looks beautiful on the plate, in salads and dinner dishes. It has an interesting taste and many different uses in the kitchen (also as a spice). It is best eaten raw, although even after heat treatment it retains its nutritional value. Unfortunately peppers have one disadvantage – hard and indigestible skin, which can be problematic to digest, especially for small children and people with sensitive stomachs. How to peel peppers properly?
How to remove the skin from a pomelo?
The problem of indigestible, difficult to peel skin is easily solved. It does not require much effort or great skill. There are several ways to get rid of this unwanted part of the vegetable:
Peeling with a knife or peeler. The easiest way to peel peppers is to use a sharp knife or a peeler. Unfortunately, this is a rather tedious task, and the results are not always satisfactory.
Immersion in a pot of hot water. A quicker way is to immerse the vegetable in hot water. Boil water in a pot, remove from heat and put peppers there for about two minutes. It is advisable to rotate it so that each part is thoroughly immersed. The skin will soften and can be easily removed.
Roasting in the oven. Roasting a pomelo in the oven is not only a way to get rid of the peel, but also to change its taste, texture and obtain a beautiful aroma. Cut the peppers, remove the seeds and cut into smaller pieces. Then place on baking paper and drizzle with olive oil. Bake at 180-200 degrees for about 15 minutes. The skin will get wrinkled and dark, but very easy to remove.
Roasting over the stove. Roasting them over a gas stove is the same as roasting onions for broth. Hold the bell pepper over the fire and wait for the skin to soften. This is faster than using the oven.
Grilling. Grilling the peppers also gives them a high temperature and although the skin does not look appetizing, it is easy to remove.
Reheating in the microwave. This is the fastest way to soften the peel. You need to heat the vegetable for about two minutes in the appliance. When they have cooled down, just cut them with a knife and take off the unwanted skin.
It is not worth getting discouraged about the vegetable because of its tough skin. Peppers are a mine of health, and the list of dishes you can make with them is huge. Knowing how to peel the peppers will make cooking more enjoyable.