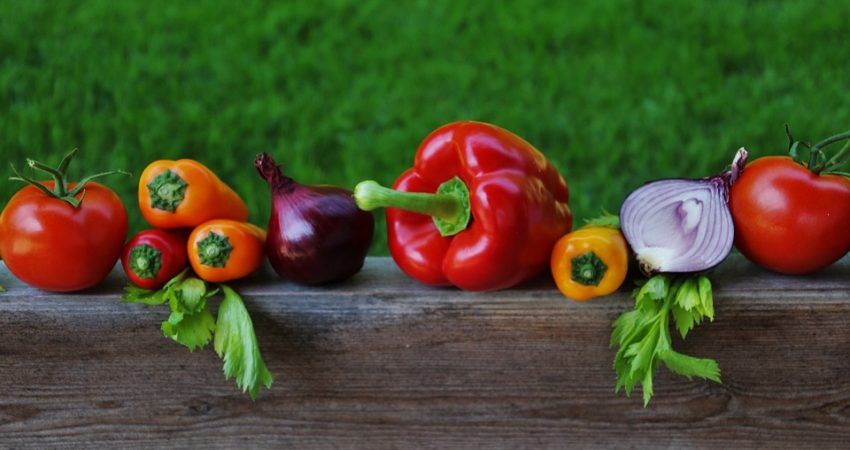 FODMAP – what is it Gastrointestinal Ailments
FODMAP, gastrointestinal complaints – what they are and how to deal with them?
A lot of people struggle with digestive tract ailments. Many people suffer from diarrhea, severe abdominal pain, bloating or any other gastrointestinal problems. However, few of these people realize that these symptoms may indicate irritable bowel syndrome (IBS). How to deal with the problem and how to reduce symptoms?
IBS – WHAT IS IT
IBS is nothing else than a chronic disorder of the gastrointestinal tract associated with unpleasant symptoms such as gas, abdominal pain or diarrhea. IBS is the most commonly diagnosed gastrointestinal disorder, affecting approximately half of all patients in gastrointestinal clinics. As for IBS itself, its etiology and pathophysiology is not yet fully understood. Symptoms include small intestinal bacterial overgrowth, increased sensitivity to pain, or low-grade intestinal inflammation. This is why IBS appears to be multifactorial. The main treatment for the disorder is to offset the effects it causes.
DIET IS THE BEST THERAPY
It is not without reason that restricting a certain group of products in the case of this condition gives very good results. People with gastrointestinal problems should be on a low FODMAP diet.
FODMAPs are short-chain carbohydrates that are incorrectly digested by the human digestive tract, causing the unwanted side effects mentioned above. On a FODMAP diet, it is also good to eat proven gluten-free products.
FODMAPs are naturally found in many foods, so with a well-designed diet, you can help prevent the negative effects of these ingredients.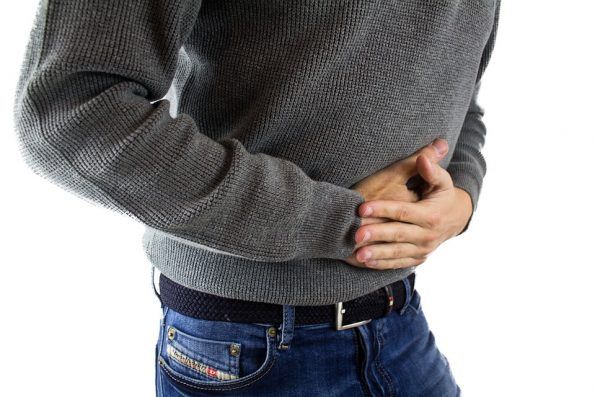 Do not ignore severe and frequent abdominal pain!
HELPERS FOR IBS
FODMAP – WHAT ARE?
oligosaccharides – fructans and GOS, m.in. dietary fiber, which is not digested by the human digestive system. These include rye, oats, legumes, wheat, onions, and garlic;
fermenting – a process in which intestinal bacteria ferment previously undigested carbohydrates to produce gases;
disaccharides – mainly lactose. Quite a few people have difficulty digesting it due to a deficiency of the enzyme lactase;
polyols – sugar alcohols, sorbitol and mannitol, which are found in some fruits or vegetables;
Monosaccharides – fructose contained in fruit, which most of the population can tolerate without problem. However, in excessive quantities it may be poorly received by the gastrointestinal tract.
PRODUCTS WITH HIGH FODMAP CONTENT THAT NEED TO BE ELIMINATED
Foods containing high levels of FODMAPs include:
FRUITS
pears, peaches, watermelon, apricots, apples, plums, mangoes, dried fruit, canned fruit;
VEGETABLES
Brassica, onions, garlic, leek, legumes, beets;
MILK AND DAIRY PRODUCTS
cottage cheese, kefir, yogurt, soy drinks, buttermilk, cream;
SWEETENERS, GLUCOSE-FRUCTOSE SYRUP, HONEY
CEREAL PRODUCTS
Rye, barley, wheat;
PISTACHIOS, CASHEW NUTS
FOODS WITH LOW FODMAP CONTENT THAT ARE ALLOWED IN THE DIET
kiwi, citrus fruits, bananas, strawberries, blueberries, grapes;
MEAT, FISH, TOFU, EGGS
PUMPKIN SEEDS, SUNFLOWER SEEDS, WALNUTS, SESAME SEEDS
Be aware that not all high FODMAP foods will cause IBS symptoms, so it is important to watch your body and how it reacts. This is of course related to the individual level of absorption of particular ingredients by a given person.
There are two mechanisms responsible for the induction of IBS symptoms.
The first is associated with poor absorption of nutrients by the small intestine, as well as increased osmotic activity, resulting in fluid secretion into the small intestine. This causes stretching of the small intestine, which in turn results in pain. In addition, more water is delivered to the large intestine through osmotic activity, so you can experience, for example, diarrhea.
The second mechanism is related to quickly fermenting carbohydrates, which are the culprits of the increased amount of gases in the digestive tract. In either case, a low FODMAP diet helps to offset the side effects associated with IBS.
RESEARCH
Many studies support the effectiveness of a low FODMAP diet in reducing or eliminating IBS-related symptoms.
The first controlled study conducted by Halmos involved 30 people with irritable bowel syndrome and 9 healthy volunteers. After 21 days on a low FODMAP diet, or a typical Australian diet, 70% of IBS sufferers reported feeling significantly better on a low FODMAP diet compared to a traditional diet.
In a subsequent study involving 25 volunteers with IBS, the subjects were given a placebo or any of the low FODMAP or high FODMAP ingredients. Of course, the dose defined how much discomfort the volunteers experienced, but after fructose intake, 70% of volunteers reported side effects, after fructans it was as high as 77%, and with the mix it was 79%.
HOW TO ACT?
If any of the above symptoms occur, it is worth verifying your diet for products from the high FODMAP group. It is the simplest method of diagnosis. After such a verification, it is enough to exclude the suspected product from the diet for one to two weeks, in order to check whether it really causes unpleasant symptoms in the body. However, you should not abstain from all products in this group, because they are often nutrient-dense, healthy products that can support your health.
In addition, it is enough to follow a few simple rules, which include avoiding the consumption of large amounts of fruit at one meal and not overdoing it with the consumption of onions or garlic. It is not uncommon for such changes to already lead to an improvement in the digestive system.
SUMMARY
It is easy to conclude that in everything you need to know moderation and you should not immediately lose your head and eliminate all the products that are high in FODMAP, because this can bring unwanted consequences. It is important to remember that each person's reaction to a given product may differ. For this reason, the method of slow testing and observation will be the best and most effective. By following this diet, all the difficulties associated with irritable bowel syndrome can be resolved, as shown by the study cited above.