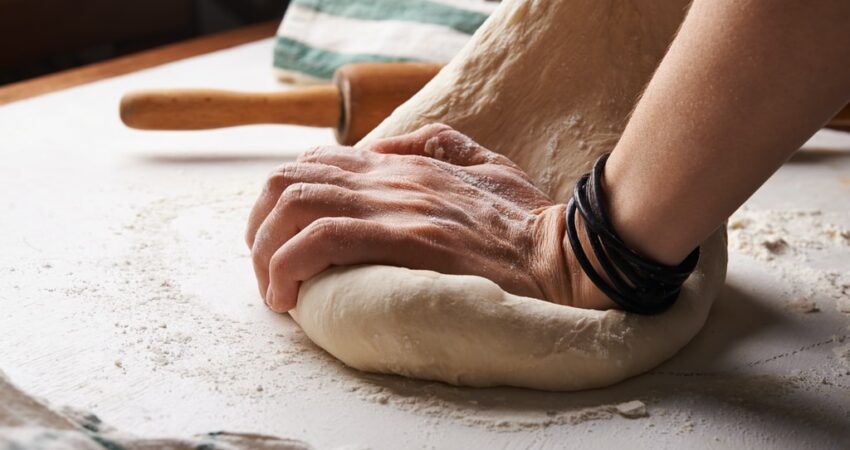 Homemade pizza – how to make a perfect homemade pizza Recipe for you!
How to make the perfect homemade pizza
Did you know that preparing pizza is not at all as complicated as you think? You only have to follow a few rules and your pizza will taste better than the ones you order from a restaurant. These are not some complicated rules. These are some simple tips on how to prepare pizza dough, pizza sauce, and ingredients. The perfect pizza is at your fingertips. Even you will be able to prepare it. Just stick to these simple to remember tips.
Pizza dough
If good pizza is your goal, you should know that pizza dough is key. You can use both fresh and dry yeast to prepare the dough. Fresh yeast requires a little more time, because first you need to prepare the leaven, then knead it into a pizza dough, which you leave to rise. Dry yeast is the perfect option if you don't want to spend a lot of time preparing the dough. Mix together with the ingredients for the dough, then wait for it to rise.
Pizza dough recipe:
25 g fresh yeast or 7 g dry yeast
400 g wheat flour
200 ml of lukewarm water
a pinch of salt
2 tbsp olive oil
a pinch of sugar
Preparation: Dissolve the water, flour and sugar, as well as 2 tablespoons of flour in half the amount of water in the recipe. Set aside for 20 minutes. When it has risen, add the rest of the ingredients and mix. You can mix by hand, but you can also use a mixer with a hook.
Tomato sauce
Best if you prepare this sauce yourself. Ready-made purees, are not a good choice and will not guarantee that the pizza will taste right. It is best to use tomato passata, which you season yourself with herbs and garlic and olive oil.
Tomato sauce recipe:
5 spoonfuls of tomato passata
clove of garlic
A spoonful of olive oil
1 teaspoon of herbes de Provence
a pinch of salt and pepper
a teaspoon of sugar
Preparation: crush the garlic and add all the ingredients of the recipe, mix.
Pizza ingredients
When it comes to ingredients, choose what you really like. It is important that they are fresh. You can bet on parma ham, cherry tomatoes or mozzarella. You can also use mushrooms, corn and olives if you like them. Just remember to dry the olives as well as the corn. If you add mozzarella to your pizza, don't overdo the amount as the pizza may get waterlogged. You can bet on mozzarella in a block, it is perfect for pizza. Remember not to overdo the amount of ingredients. It will also make the pizza wet.
If you have prepared the dough and the tomato sauce, you can arrange the ingredients. It is best to start with ham, then mushrooms. This is the perfect combination. Drain the ingredients that are wet, arrange them, and finally cover everything with cream cheese. You can use whatever ingredients you like, so don't be afraid of all kinds of combinations. Perhaps you will discover some unique flavor combinations. This pizza should bake at 230 degrees for about 20 minutes. This recipe will make good pizza it's within your reach.
Not as difficult as it seems
As you already know, preparing pizza is not as complicated as it may seem at first. The key is the dough which requires some time, but also the tomato sauce. Homemade like this tastes the best. Remember also that you must use fresh ingredients for your pizza.
Article prepared in cooperation with the No To Smak Restaurant in Zakopane
Arabica beans also come in a variety of shapes and sizes and can be grown organically. These coffees generally come with a higher price tag than Robusta coffees but offer more nuances in flavor when brewed correctly.
Specialty coffees, they do provide great crema when making espresso-based drink
Robusta beans on the other hand are known for their strong bitterness and intense aroma. They have a higher caffeine content than Arabica beans at 2-2.7% as well as a higher level of chlorogenic acid (an antioxidant found in coffee).
injection.university